The Song of Calirum
Environment
You are a traveller passing by the Calirum Desert. One night you find merchant that invited you to play the Song of Calirum, the most famous card game on the entire Desert. The night is calm and you decide to give that stranger a chance. Just be careful the Calirish have a very strange sense of humour.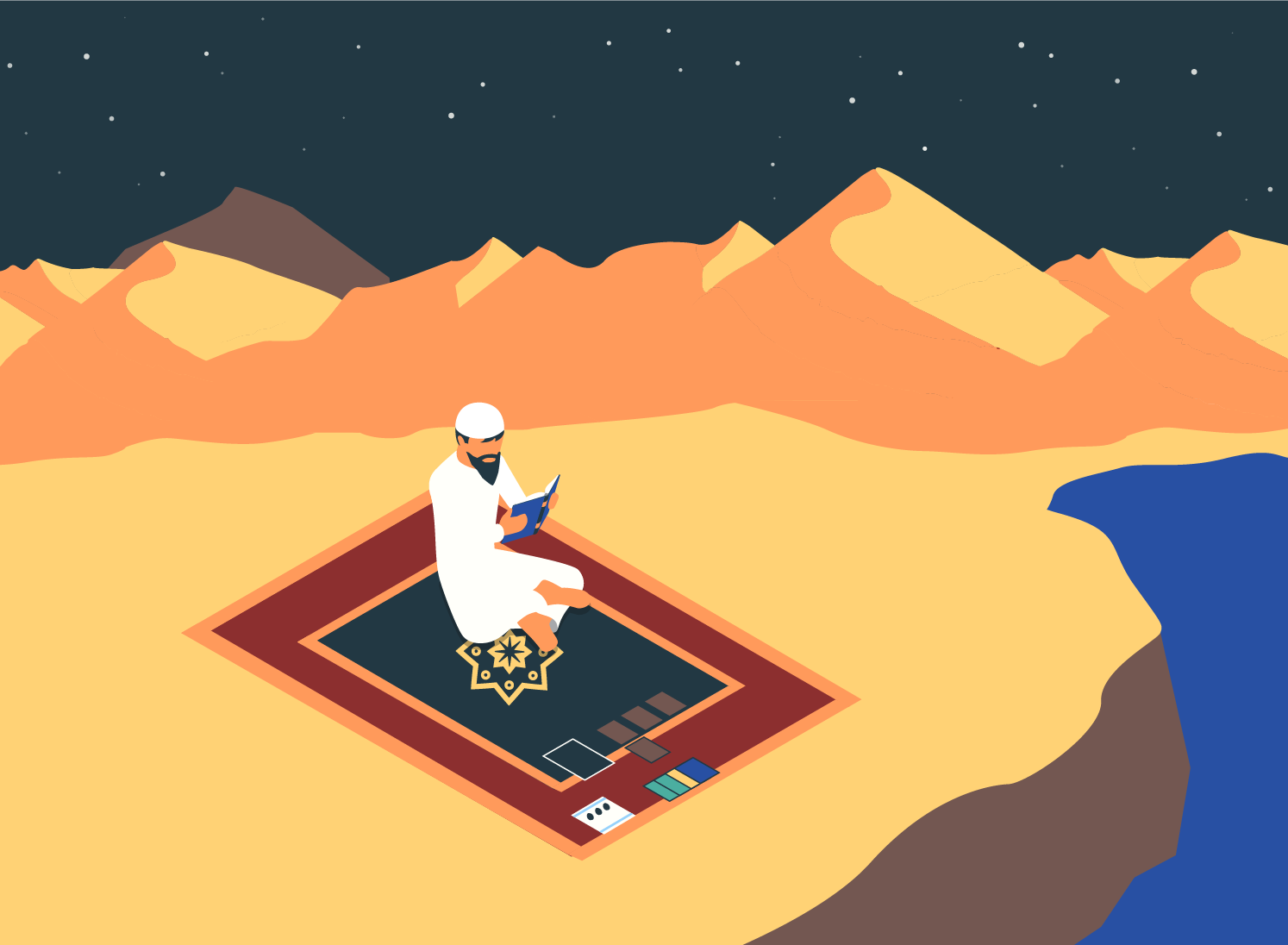 Game Objective
The objective of the game is to find a path and complete the challenges requested by this path. How do you find a path you ask? Well, that is up to you to figure it out.
Gameplay and General Rules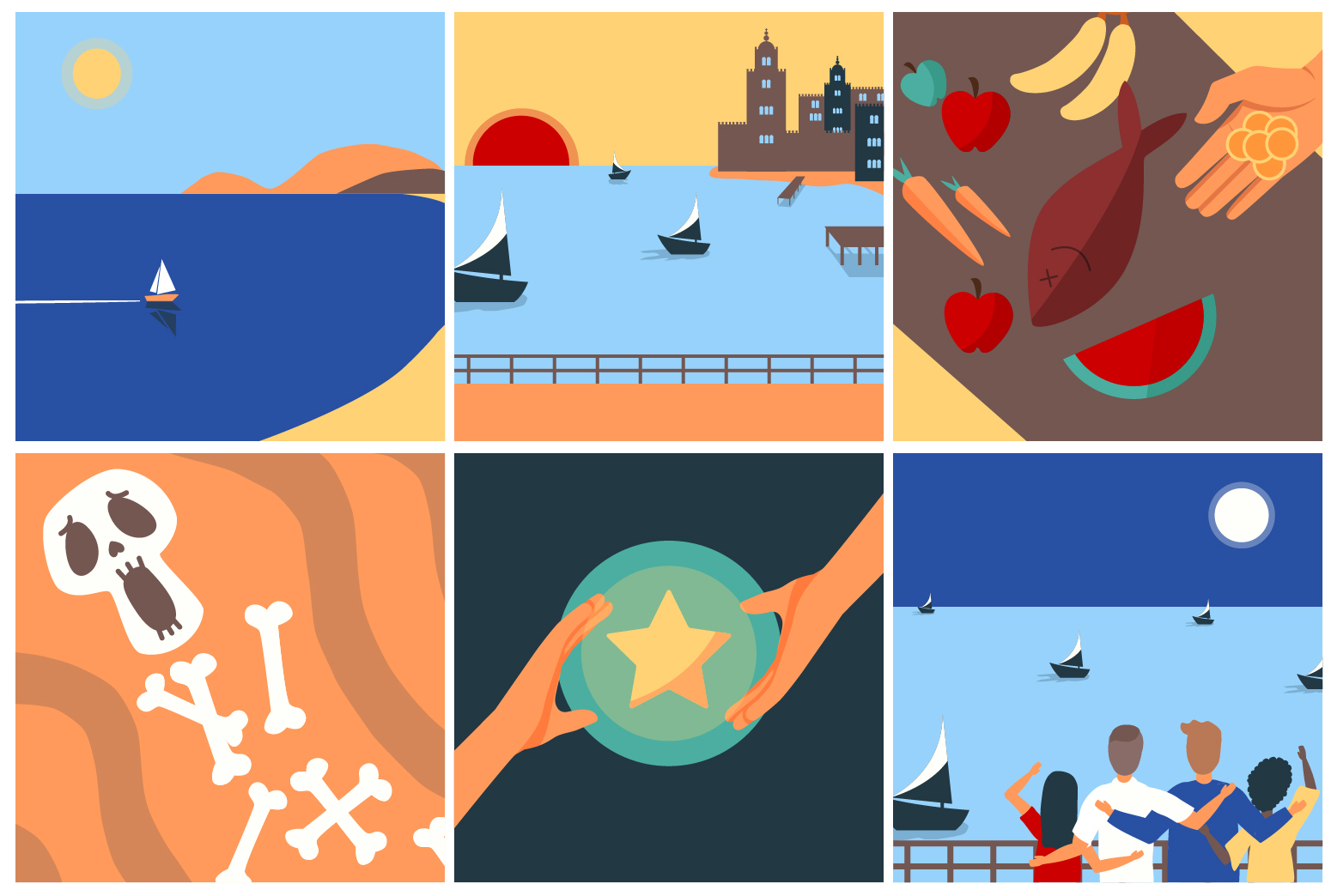 This is a game of choices. The player is presented with an event and a series of possible choices. The player will pick the most advantageous option regarding his/her strategy. This is also a game about managing a finite pull of resources and we are not talking only about physical resources (like gold or food) but also psychological resources (like sanity or charisma).
In this representation of the board, you can see the various game's elements.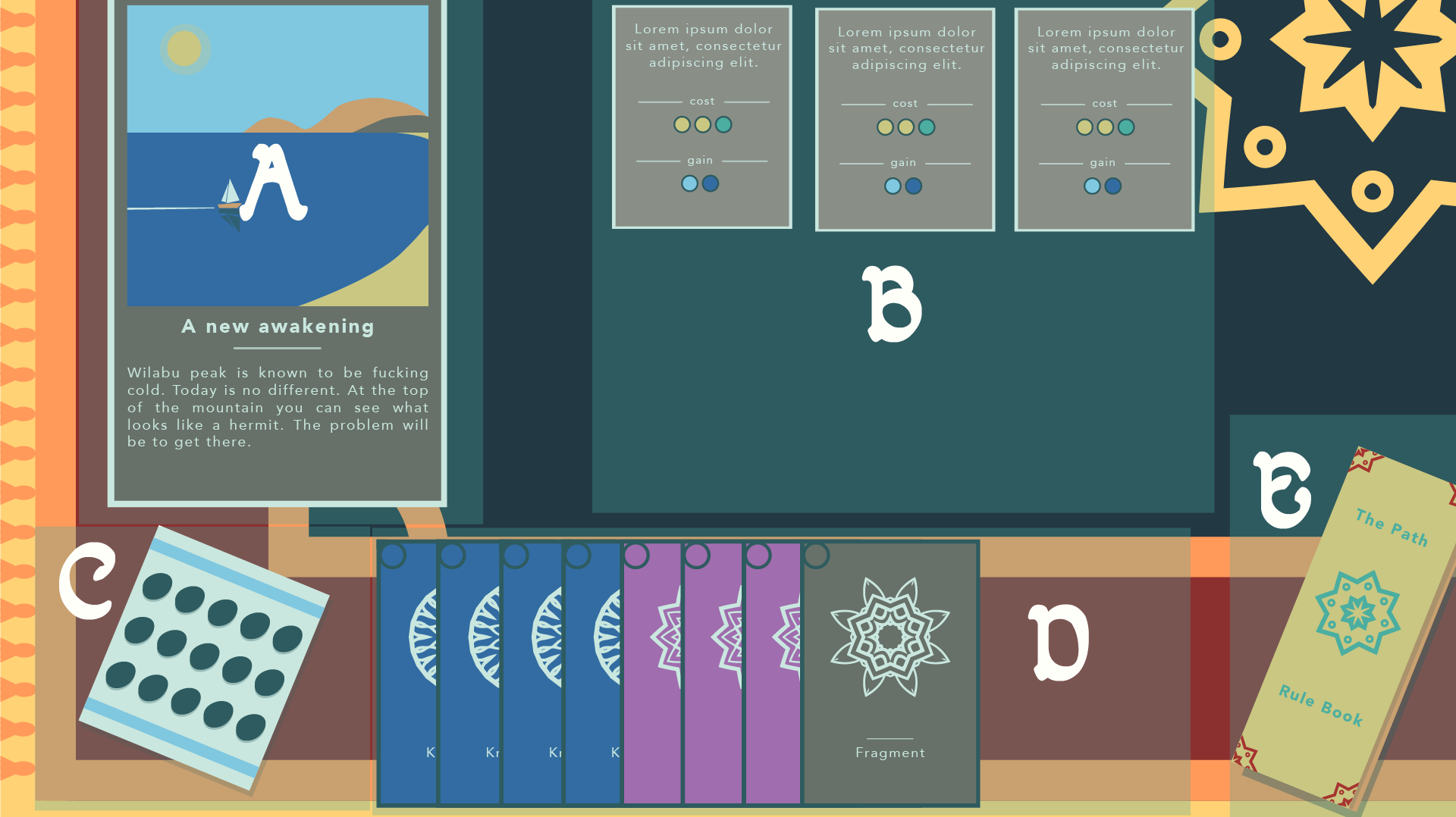 A: the event B: the choices: selecting these choices is the only action the player can do. C: your capacity: these pebbles show you how much inventory space you have left. D: your resources: you can see here all the resources you gathered in your adventure. E: The rule book: if you have any doubt during the game.
Credits:
Programmer
Artist
Sound